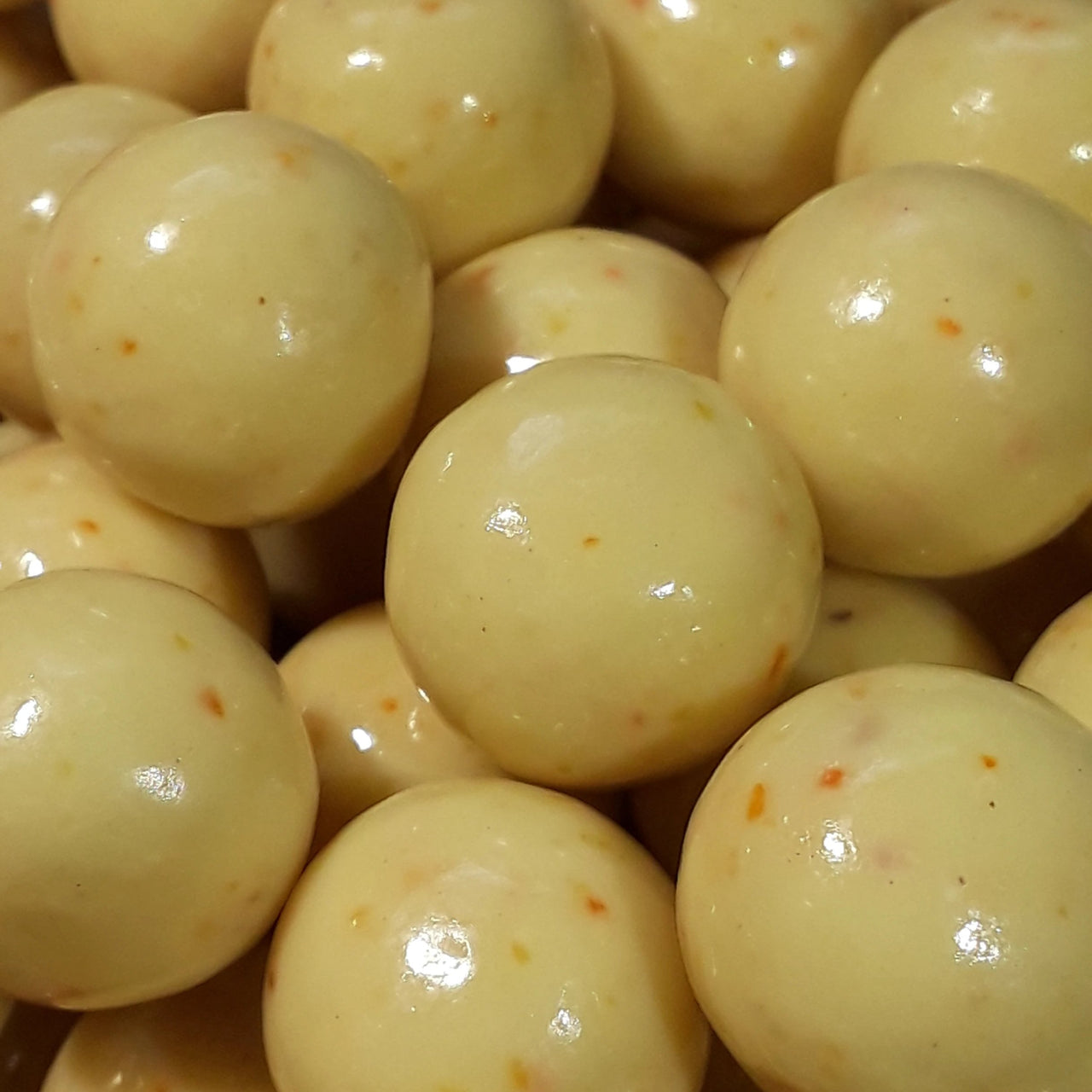 Beautiful caramel centers surrounded by carrot cake flavored white chocolate (reminiscent of cream cheese frosting) and a delicate shell.
A perfect combination of flavors to be enjoyed anytime of the year.
3 oz. is about 30 caramels
7 oz. is about 70 caramels
15 oz. is about 150 caramels
24 oz. is about 240 caramels

Sold in a gift box with bow (indicate ribbon color in Notes at checkout).